How do you definition of lanyard? Lanyard is widely used with small electronic devices such as cameras, MP3 players and USB flash drives to prevent loss or dropping. Electronics designed to take a lanyard usually have a small through-hole built into a corner or edge of the case or anchored to the frame of the device; the corresponding lanyard generally has a loop of thread on the end that is attached to that hole with a simple knot, usually a cow hitch. Some earphones incorporate the audio signal into the lanyard, meaning it doubles up as headphone cords as well. The Wii Remote wrist strap is a form of lanyard, keeping the device attached to a player's arm during the often vigorous movements involved in its use.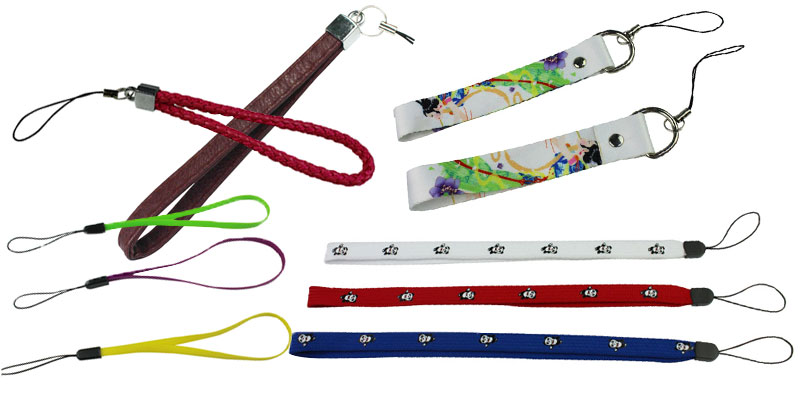 Also, you can definition of lanyard as a promotional products
Lanyards are commonly used to display badges, tickets or ID cards for identification where security is required, such as businesses, corporations, hospitals, prisons, conventions, trade fairs, and backstage passes used in the entertainment industry. Such lanyards are often made of braided or woven fabric or split with a clip attached to the end. A plastic pouch or badge holder with at least one clear side is attached to the lanyard with the person's name badge or ID card. Occasionally, small items like business cards, pens or tools can be placed behind the badge for easy access. Lanyards can also be used as keychains, particularly in situations where keys can easily be lost, such as gyms, public pools and communal showers.
In these cases, lanyards may be customized with the related name and/or logo of the event, business, or organization. Lanyards can feature a variety of customization techniques including screen-printing, Jacquard loom weaving, heat transfer, and offset printing. And the strap can be made from polyester, nylon, PP, Etc.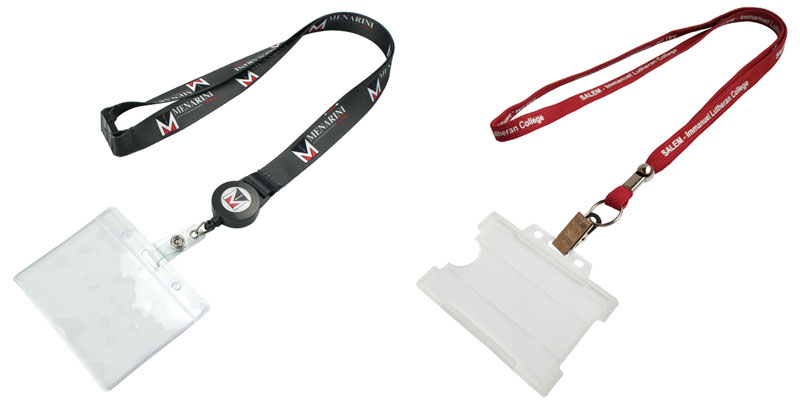 Many ID card lanyards have a built-in feature known as a "breakaway" closure. Breakaway lanyards release when pulled or when pressure is applied. This prevents choking or hanging. Lanyards with a breakaway feature are most often used in hospitals and healthcare clinics, schools, nursing homes, child care facilities, or factories that require employees to operate machinery.
Printed lanyards are a cheap promotional tool for advertising your company logo.
Staff were issued with an ID card holder and a lanyard to carry it on.