How long does a lanyard have to be?
If the time has come for you to purchase lanyards for your company or organization, do you know How long does a lanyard have to be? you might not know what you need to consider when purchasing your new supplies. Lanyards are available in many different styles these days and it can be difficult to know which type of lanyard to get. That said, here are five things to consider when purchasing lanyards.
What's your style? How long should your lanyard be?
Lanyards are available in lots of different styles, so you have a lot to choose from. Round and flat fabric lanyards are the most common, so if you need something simple, check these two out. If being good to the environment is important to you, you'll want to check out eco-friendly lanyards that are made from either polyester , nylon , bamboo or recycled plastic. Detachable lanyards give you the ability to detach your ID badge or other item from you lanyard while you're still wearing it. Meanwhile, awareness lanyards offer you the chance to show your business promotion, custom printing your logo for enhance brand effect, and reflective lanyards help promote safety. There are also beaded and imitation leather lanyards if you want something a little bit more fashionable. You will also want to consider the length and width of your lanyards. A standard length is 36 inches, while regular widths are 3/8″ , 1/2″ , 5/8″ , 3/4″ and 1″, you can custom any size as you like yet.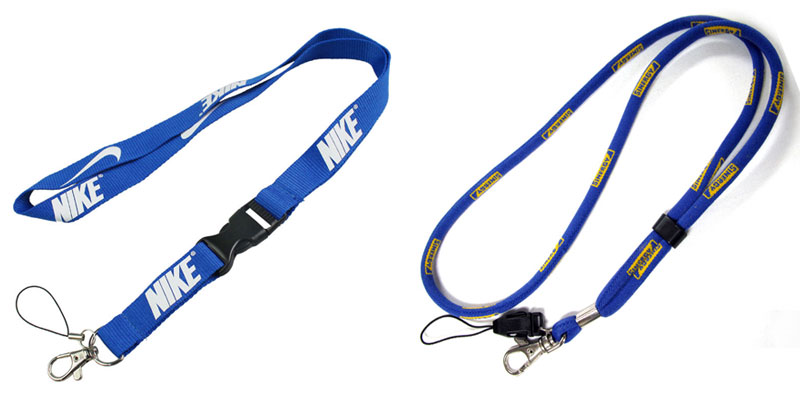 To break-away or not break-away?
Lanyards come in either break-away or non-breakaway styles. Break-away lanyards are safer to wear than their non-breakaway counterparts because if the lanyard is grabbed by someone or caught on something, the break-away clasp opens so the person wearing the lanyard won't be injured. If safety is a big issue at your workplace, you should choose break-away lanyards. Break-away clasps are extremely important for use in hospitals, schools and secure facilities such as court houses and prisons.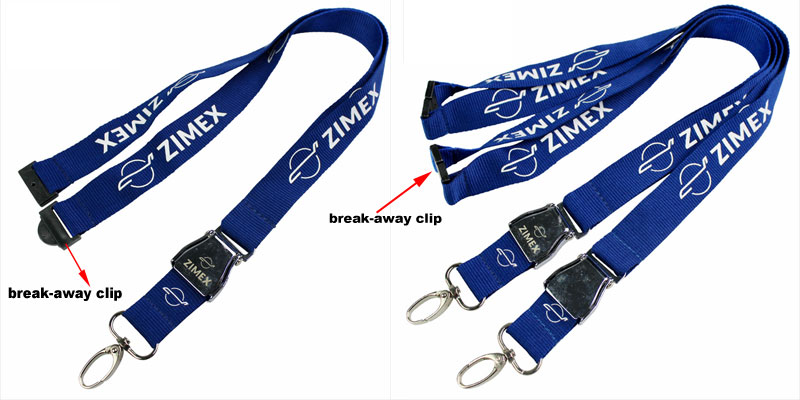 How does this thing finish?
The end of your lanyard needs a finishing touch. The end can either be sewn, have a bead on it, or be crimped. If it's crimped, you can choose between a nickel-plated crimp or a black oxide crimp. Choose the one that you like best, below picture for reference.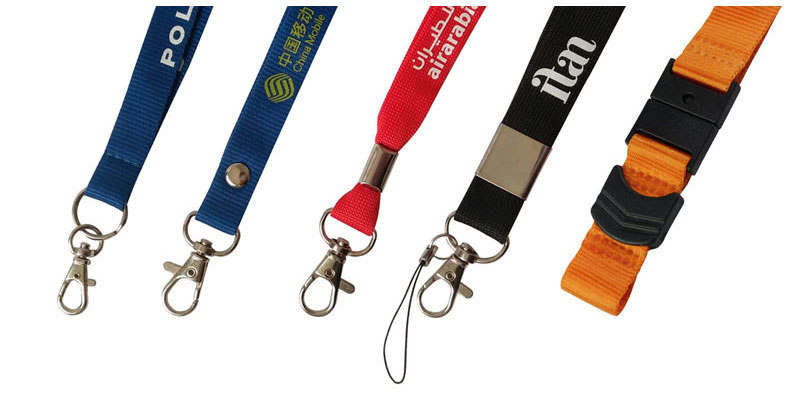 How attached do you want to get?
To attach your badge or ID card to your lanyard, you're going to need some sort of attachment. There are a lot of different styles of attachments. Two of the simplest are the split key ring attachment and the lanyard hook. Other attachment types include bulldog clips, swivel hooks, and cell phone loops. Custom own lanyard with your like one attachments. below is the regular style for choose.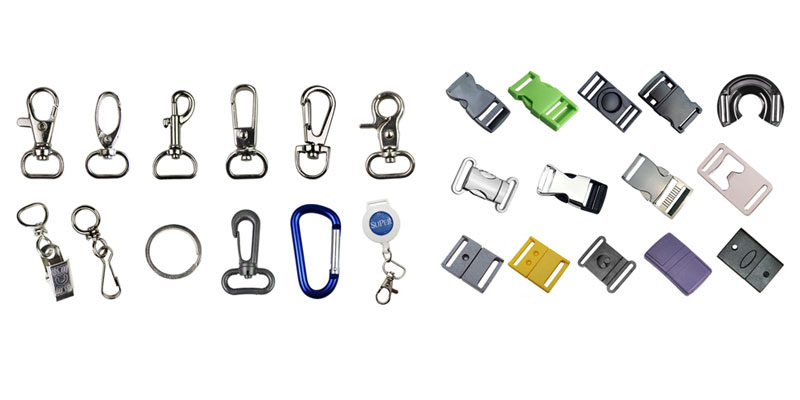 Other considerations. When choosing your lanyard, you'll have to make some other decisions. One involves color, of course. If you're customizing your own lanyard, you'll need to decide if your lanyards will display graphics, text, or both (or none of those). You only provide the logo content file and the pantone color as you like(or a picture) . The professional lanyard manufacture will produce for you. And finally, price is always a factor. Get the best quality lanyards you can afford. If you do that, you'll be less likely to have to replace your lanyards anytime soon.