What is a Lanyard Used For? Lanyard is often a sign of identity. More and more companies are requiring their employees to have photo identification with them at all times. As a result, we are seeing lanyards at anywhere.
Lanyards hold badges, ID's or even keys without attaching anything to clothing. We see professionals across so many different industries from healthcare to academic, purchasing lanyards for work. And they are a must-have item for holding access badges at trade shows or conferences.
What is a Lanyard?
A lanyard is a strap or cord that is sewn together in a loop designed to be worn around the neck and has a clip or hook attached. There are a variety of clip and hook attachments to choose from depending on the use for your lanyard.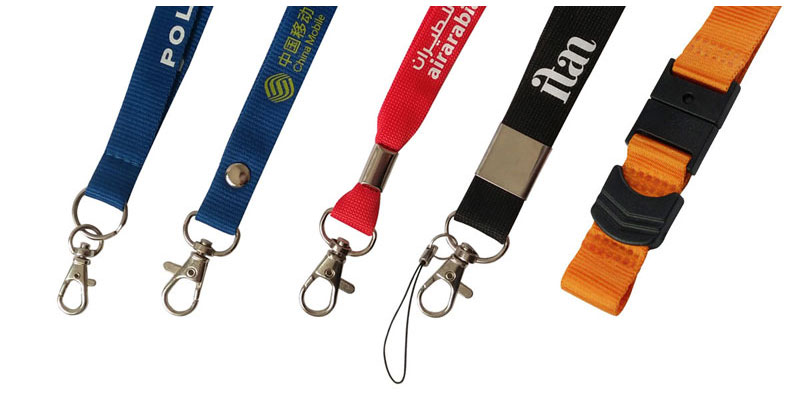 How is a Lanyard Used?
Choose the right custom lanyard for the right purpose
For short term use like conferences and trade show participants event access badges, choose light-weight lanyards with a split key ring attachment for the badge pouch
Choose full color lanyards (usually called satin lanyards) for personalizing with more detailed graphics and full color photography
Use sturdy lanyards with a safety breakaway and detachable clip for long term daily use like holding keys and ID tags for manufacturing and maintenance teams or coaching staff
For staff members in after-dark and low-light areas like night security teams consider reflective lanyards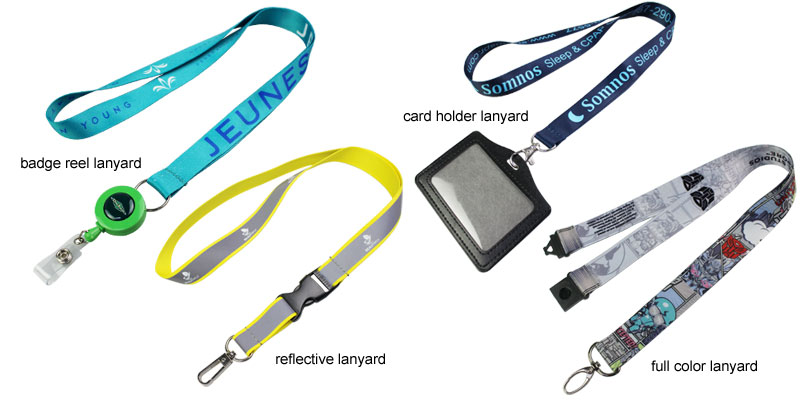 Lanyards for Staff Badges and Employee ID Cards
While one of the most common uses for lanyards is to keep conference badges handy when attending events like trade shows, lanyards are used daily in many industries for staff badges and ID cards or with another specific purpose in mind.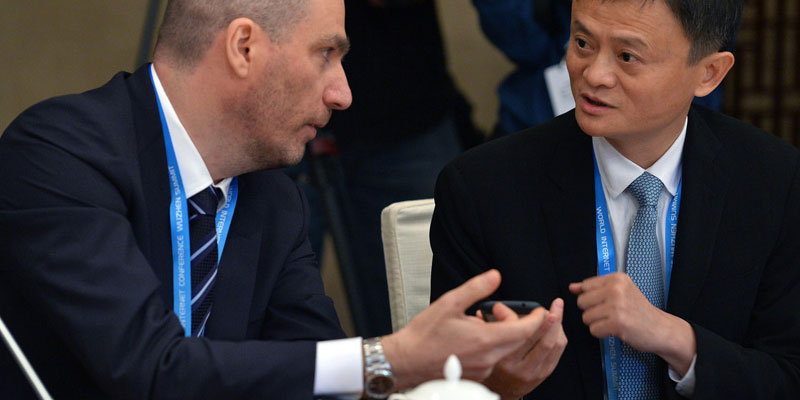 Here are Examples of Everyday Uses for Lanyards:
Colleges – Students and Staff
Student IDs are one of the first items a student receives across college and university campuses nationwide. That's millions of impressions for your brand year after year.
Corporate Offices
In law firms, financial institutions, insurance companies and any large corporate offices, keep a supply of lanyards with visitor ID badges at the front reception area. Identifying visitors is a first step to ensuring company and employee security.
Event and Concert Staff
From football games to concerts, staff at these events have special badges to go backstage or go on the field. With a quick flash of their ID badge, they can go to these secure areas, and a lanyard around the neck makes it easy and convenient!
Government Workers
Because state and government employees work in a highly secure environment and use a secure ID to get to and from different parts of the building, lanyards are an essential item for them. The lanyard and badge holder combination conveniently holds their secure ID badge around their neck. Lanyards with reflective strip are helpful for nighttime and low-light settings.
Custom Lanyards make a great promotional item because of their low cost and high visibility. They are one of the most useful and practical promotional products and many times they are required to use. They come in handy in settings like building access or admission to an event. So why not take advantage of that required-use by adding your custom message & logo promoting your company or event giving your brand thousands and sometimes even millions of impressions.