What is the difference between polyester and nylon lanyard? When it comes to custom lanyards, it is anyone's guess as to what style to choose. Both polyester and nylon lanyards are high quality and perfect for imprinting logos and text. However, each style offers its own list of advantages which makes choosing between the two a matter of personal preference.
When fabrics are made from nylon and polyester, the natural feel is more in the nylon lanyards. But polyester fabrics have some advantages like the durability and wrinkle resistance capability over nylon. Compared to polyester, nylon has very good resistance to abrasion, fungi, insects, chemicals, and even mildew. If polyester shrinks on heating, nylon just melts and it catches fire sooner than polyesters.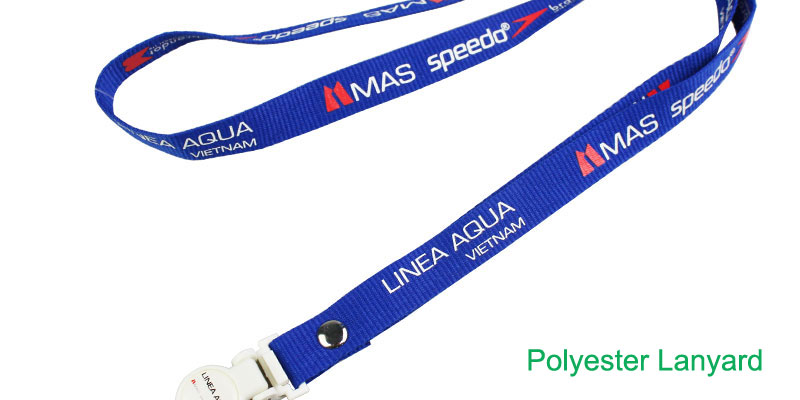 Different techniques can be employed when printing on the cord. This is dependent on the width, the nature of material and the client's budget. The company's designers may suggest a certain technique if the preferred design, the cord's width and material and the printing technique are in conflict. Our regular techniques incouding silk screen printing , dye sublimation printing and woven logo into strap.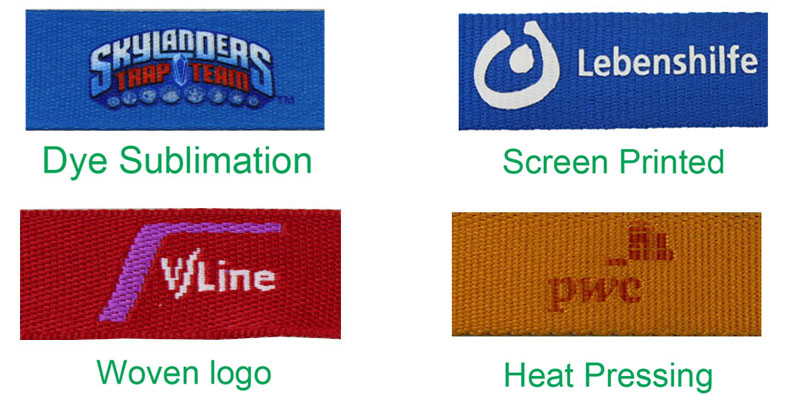 Polyester lanyards are our most popular and durable lanyard option. It is suitable for silk screen printing , dye sublimation printing and woven logo. They can be made thicker for added durability. Polyester lanyards are commonly used among businesses and organizations that need them for everyday use. Day after day employees and managers benefit from their longevity as part of a company standard. They can be designed as part of a uniform or serve as the uniform itself in more casual work places. Polyester lanyards are made to endure many years of use. Adding the right attachment to the end of your lanyard will make it easy to identify and recognize staff and managers.
Nylon lanyards are very similar to polyester but appear shinier and are thicker in texture. It is not suitable for sublimation,because it is not resistant to high temperatures, Imprints and logos stand out more against the shiny background and are a good choice for situations in which you really want the lanyards to stand out. As one of our high value and cost efficient options, nylon lanyards offer customers more for their money. With a minimum order of 500 lanyards, events like regional or national conventions that have a large turn out benefit from the increased quantity.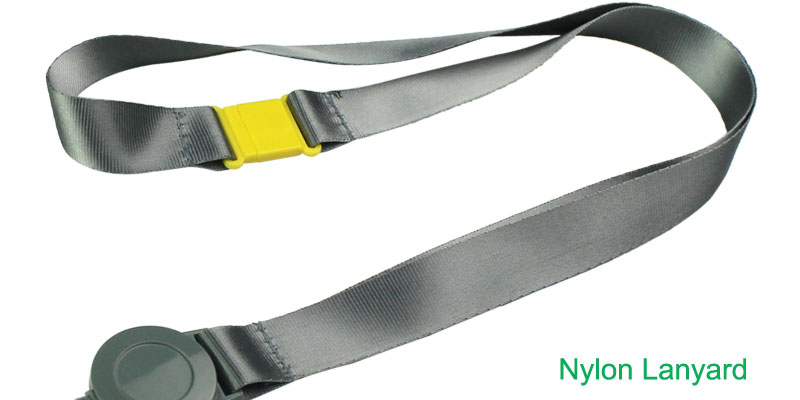 Difference Between Polyester and Nylon Lanyard Material:
Nylon is a thermoplastic polymer. Polyester can be thermoplastic or thermoset depending on the chemical structure.
Nylon fabrics have a more natural feeling than polyester ones.
The polyester fabrics are more wrinkle resistant than the nylon fabrics.
Nylons are always synthetic but polyesters can be producing by natural ingredients also. One of the major ingredients is the cutin obtained from the plant cuticles.