What are lanyards? We get lots of enquiries for lanyards, where people don't really know what they're looking for because you're not entirely sure what a lanyard is? Some people call them badge holders or pass holders but officially they are lanyards.
The chances are that you've probably seen them lurking in plain site, you may have even worn one yourself some time without even realising it; a lanyard is a cord or rope which is worn around the neck and is used to hold a card for security or information purposes. Do you remember seeing one now?
We typically create team lanyards, event lanyards and school lanyards for a wide range of people across the Occident and around the world.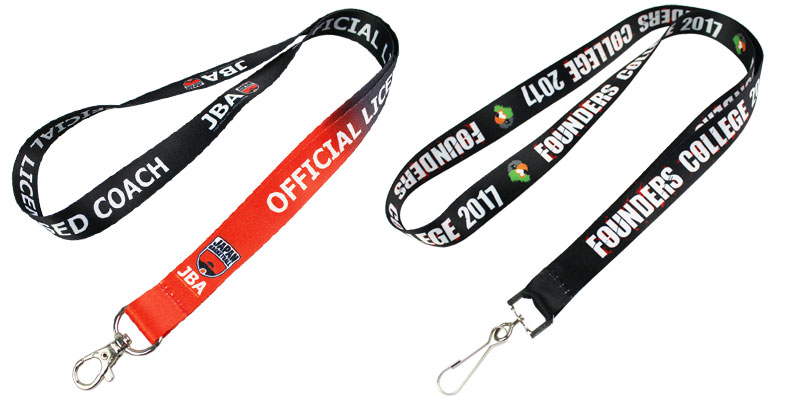 What are Lanyards Used For?
You can get customisable or bespoke lanyards with your company logo on or any message that you want to get out there.
Lanyards can be fully customised, with a choice of widths, material, clips and attachments. also you can tailor made to include your company logo or any other message that you want to have printed on them. Therefore this is a great promotional tool for business when attending or hosting a business event as your company logo will be highly visible, in a subtle way.
They're also great for teachers and students, office workers and especially hospital staff who need a visible form of identification where they can be used for staff and patients alike.
Where can I buy lanyards?
Well, right here of course! Rensheng has been supplying OEM lanyards for promotional use, events and festivals since 2010. Our minimum lanyard order is just 50 pieces and you can send your idea to us, our professional design team will design a digital proof for you and free.
What options for lanyards?
There are many different types of lanyards which you can check out on our website, and here which come in different sizes, material, colours and attachments. The flat style regular width include 10mm, 12mm, 15mm, 20mm, 25mm and you can choose to print on one side or both.
There's also an assortment of fittings which range from the standard bulldog hook and oval hook or you can upgrade to a bottle opener, J hook and lobster claw. Additional fittings which you can choose as well as the aforementioned include lip balm, mobile phone release clip, metal or plastic release clip, split ring and a whistle.
If you have any questions then feel free to get in touch and if you'd like to get a better oidea of what you want then you can order free samples here.