Where can i buy id badge holders? ID badge holders are an affordable and practical method for protecting, wearing, and displaying ID cards. Available in a variety of material compositions and sizes, badge holders can be attached and worn in many different ways – some are made for use with a lanyard or badge reel, while others function as wallets or attach directly to your clothing by pin, magnet, or clip. Many offer special features, such as thumb holes or extractor slides for easy card retrieval, secure locking mechanisms to prevent tampering, UV protection, or built-in protection against "skimming" for ID cards encoded with sensitive information.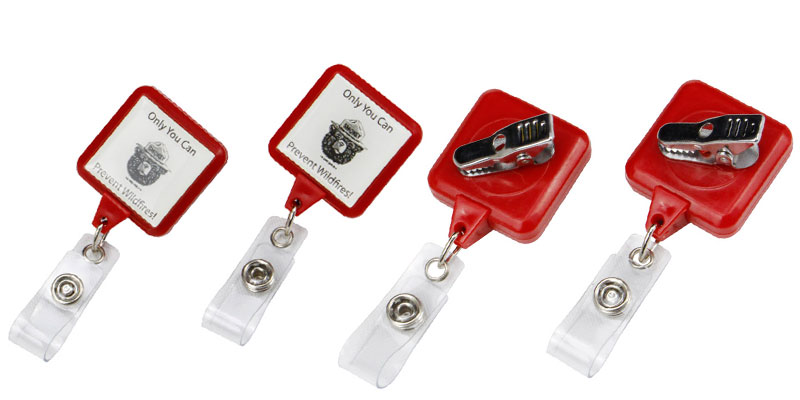 Which style do you need?
Where can i buy id badge holders? Shundinggifts.com has so many types of badge holders to choose from, each designed to suit varying applications, it can be overwhelming to narrow your search. Find the perfect badge holder for your facility or event by reviewing the following badge holder categories, then take a look at the subsequent list of things to consider when choosing a badge holder. You can also send your idea to us, let us produce as you like one.
Flexible holders are the most popular type of badge holder and offer the largest variety of sizes and colors to choose from.
Rigid holders are ideal for access control, proximity, and smart cards. They are made using various rigid plastics, poly, or vinyl materials to offer a higher level of card protection.
Prox card holders are designed to hold a proximity card or access control card and include a thumb notch or slide for easy card removal.
Wallet holders are often used to hold ID cards as well as pens and business cards, and are useful accessories at events and tradeshows. Many include a cord to wear around the neck.
Color holders make it easy to classify your cardholder types by role or access level at your facility, and are available in both flexible and rigid styles.
Arm band holders are a safe option for industrial and factory workers, or highly active personnel in any line of work, and feature an elastic band for wearing an ID badge on the upper arm.
Name tag holders are a simple way to display name tags and are often used for visitor badges or temporary ID applications. Some include a pin or clip for attaching the holder to clothing.
Earth friendly holders are ideal for organizations looking to go green! They are made from biodegradable materials that contain less environmentally-hazardous compositions than PVC.